Gallery 2 - From the collection of Delbert Campbell - Young Woman with Long Hair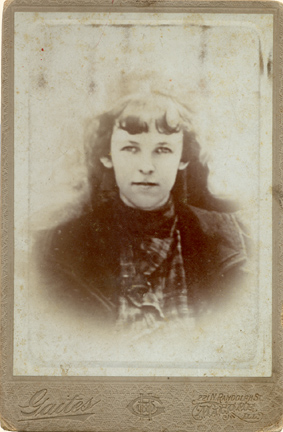 Many of Delbert's relatives lived in the Majorville and Joetta neighborhoods, near Fountain Green. His family surnames are numerous (his father was one of 16 children) and include Burrow, Conn, Cordell, Day, Mittermyer, Mort, Shifley and Zimmerman.
Contact Judi
& Hancock County ILGenWeb


Olive Cordell wife of Thurman.
Return to Gallery 2 Index
Select Another Gallery of Photographs
Hancock County Main Page
You are our [an error occurred while processing this directive] visitor since 06 November 2001.