306 Walnut Street
Carthage, Illinois 62321-0068
Phone : 217-357-0043


Hours : 9:00 am to 3:00 pm
Monday thru Friday
(Closed on National Holidays)

Genealogy Research available - $8.00 per hour
Office copies $.25

Volunteers will do Courthouse research & Tombstone Photos -
Fees for these services vary.
GENEALOGICAL RESEARCH GUIDELINES
Suggestions for research done by volunteers:
1. Be specific about your request. (don't say "I want to know everything you know or can find.") A good rule is to indicate everything you already know and ask for a specific date or event. Two or three per request, please.
2. Please type or clearly print your request.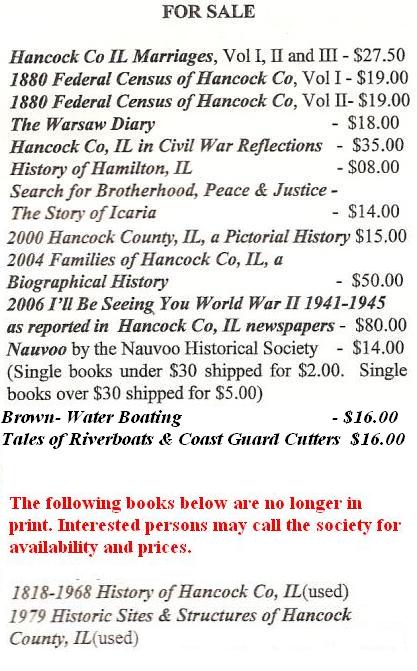 Click the image below to enlarge.