Hancock County ILGenWeb
This is pension application for Daniel Spencer showing that he had served in the Revolutionary War.
Daniel's son Orson Spencer was Mayor of Nauvoo after Joseph Smith, Jr. and had founded Nauvoo University.
Orson later founded another institution of learning now the called University of Utah.
Back to Daniel Spencer who was born 22 Aug 1764 and died 26 Nov 1844 and was buried in the old Mormon Cemetery in Sonora Township
along with other members of the Spencer family including his wife Chloe, Daughter in law Catherine Curtis Spencer (Orson's wife)
who died of exposure at Sugar Creek, Iowa after the Mormons were driven out of Hancock County
and grandaughter Chloe Spencer (daughter of Orson and Catherine).
Courtesy of Blaine A. Brady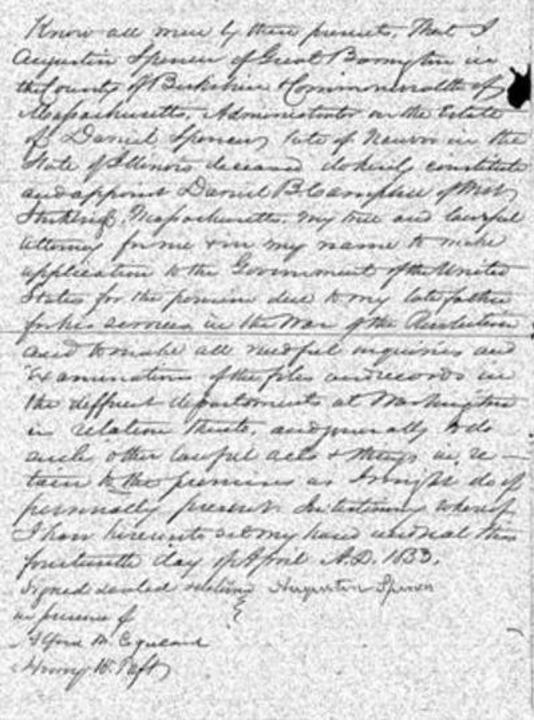 Click and then hold down in the Magnifier box to the right to move & enlarge text.