Hancock County ILGenWeb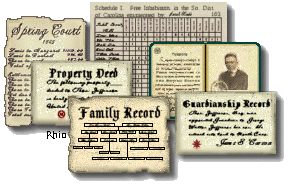 Hancock County ILGenWeb Project
Documents
We're compiling a collection of Hancock County Documents.
You can help by submitting bible records,
wills, probates records, military records or other documents from your
Hancock County ancestors.
Transcribed documents can be sent by using the form below.
or you can send a scanned copy of your document by attaching it to an email.

Fill out the form below and click "Enter Info."
Your document will be posted on our website..

Home | View Documents | Back to Legacy Logs Index

Every section of the query form must be filled in!
If unknown put "XXX" in space.
Copyright © 2008 Judi Gilker. All Rights Reserved.